1993–1996
The Staníček–Kosmáková consortium comes into existence. It is during this time that the very foundations of the School of project management[mV1] are being laid. Later, the consortium is joined by Josef Hajkr, Věra Horáková and Michael Motal respectively.

12. 11. 1996
By being registered in the commercial register, SHINE Consulting s. r. o. as we know it is established.
Many successful consultancy projects are carried out since then and we create our own unique know-how.

2001
We become one of the first in the Czech Republic to create a pioneering e-learning programme focused on project management.
Partnering with Innovative Learning Solutions Inc. we produce a first-rate business simulation tool called Marketplace. SHINE participates both in development and localization of said tool.

2002
Josef Hajkr is elected president of IPMA Czech Republic. Our consultants Zdenko Staníček, Josef Hajkr, and Michael Motal are successfully certified at IPMA Level B®.

2003
Josef Hajkr takes over as company owner. Our portfolio of project management products and services grows – we incorporate Marketplace, a unique solution for business simulation.

2004
We fine-tune the concept of the qualification and certification programme titled Project management in practice. Cooperating closely with Expertis Praha (Lenka Papadakisová and Šárka Pojerová), we carry out numerous joint projects under the Expertis brand.

2005 - 2006
The principles of credit-based rewarding are pilot-tested as part of a large-scale start-up IT project run by JIC (South Moravian Innovation Centre). SHINE Consulting goes on to embrace and build on these very principles.

2007
• SHINE kickstarts its international cooperation with Finland by partnering up with Projecti Instituti. The cooperation bears fruit in the form of several international projects.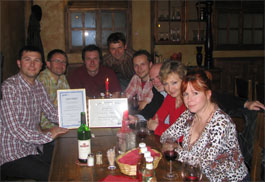 • Key SHINE individuals are involved in projects run by IPMA Czech Republic. One of the key projects was the implementation of an innovated version of the IPMA international standard and the formulation of quality processes of accredited learning programmes.
• Tomáš Klein and Přemysl Hoffmann join the consultancy team. Besides IPMA® standards, PMI® standards begin to receive attention.

2009
• We become the first company in the Czech Republic to be accredited for both IPMA® and PMI®. SHINE school of project management is first introduced on the international stage at the IPMA World Congress in Helsinki.
• SHINE Consulting launches a comprehensive programme of project culture development under the protected brand SHINE Project Culture Development®. The programme is continuously improved and fine-tuned ever since.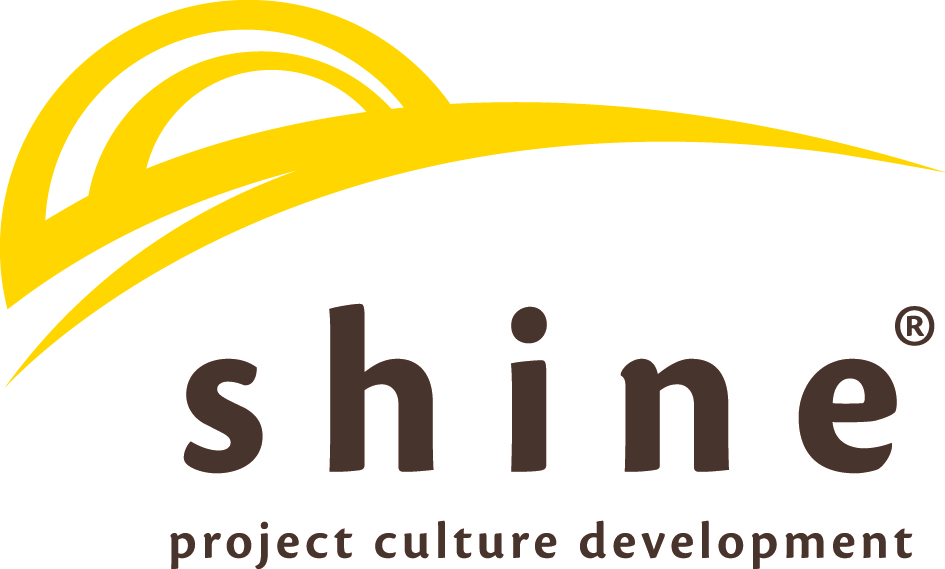 2010
A year of big changes:
• In the area of SHINE and Expertis brands: Šárka Pojerová joins SHINE as partner, taking over the role of sales director. Šárka gradually builds and expands the managerial development sphere.
• Michael Motal is elected president of IPMA Czech republic. Yet another consultant, Martin Adámek, joins our ranks.
• We open our Prague training centre and our own newsletter and blog are born.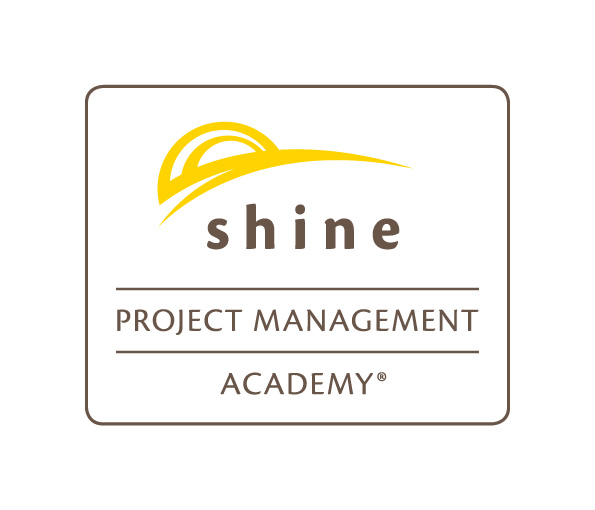 • The portfolio grows as we add two comprehensive developmental programmes Project Management Academy® and Advanced Academy.

2011
Zdenko Staníček becomes the first Certified Projects Director (IPMA Level A®) in the Czech Republic. Under Šárka Pojerová's guidance, managerial and personal development forms an independent division.
SHINE enters the market with a unique concept, the SHINE Project Management Academy.

11. 11. 2011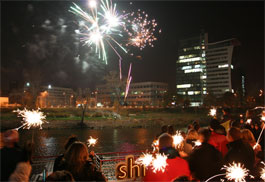 SHINE celebrates its 15th birthday with a stylish social event: a night steamboat ride on the Vltava river featuring a spectacular firework display.

2012
The project management division begins to devote yet more attention to the area of complex managerial "intervention" solutions. The managerial and personal development division strengthens its focus on personal development through its flagship – the Emotional leadership programme.
• SHINE becomes partner and sponsor of Projektový manažer roku 2012 (the Project manager of the year award).
• Our publication projects extend to include yet more work in the areas of project management and personal development.
• The National Standard Competences of Project Management Consultant is published – Zdenko Staníček is the main author.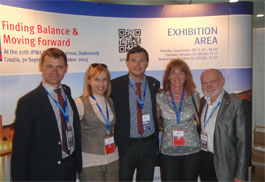 2013
Yet another year of big developments.
• SHINE innovates its project management training with an emphasis on programme management, project risks management and the Agile methodology.
• For the first time ever, our team includes both Certified Programme and Project Management Consultants (IPMA PPMC®), and IPMA Delta® assessors v ČR and two First assessors for Programme and Project Management Consultant Certification in the Czech Republic (Josefa Hajkr a Michael Motal).
• We become co-authors of key documents published by IPMA Czech Republic: Best Practice – Risk Management and Project management in organizations – a reference model.
• Michael Motal is re-elected president of the IPMA Czech Republic.
• The SHINE team presents two talks at IPMA World Congress in Dubrovnik.
• Just like the year before, we are partners and sponsors of Projektový manažer roku 2013 (the Project manager of the year award) and we become partners of several HR conferences and events.
• We re-launch the certification of consultants and assessors for Profiles International in the area of assessment tests and 360-degree feedback.
• Our open-programmes and courses portfolio grows.
• SHINE experiences great market expansion on the back of strong demand for personal managerial development – both Emotional leadership and personal authenticity products rise to prominence.
• The latter half of the year marks the creation of a whole new company strategy, including a major change in the rewarding system. The freedom-at-work principles thus project into the motivation sphere.

2014
• The SHINE team is PRINCE2® certified and our certification portfolio thus grows to include this latest addition.
• A new website is launched on 25 February.
• Zdenko Staníček authors yet more key documents published by PMA Czech Republic: Best Practice: Project/programme management driven by the scope.

2015
• Structural changes see the "Project management" and "Managerial and personal development" divisions working closely as "Strategic Business Units" to create a synergistic effect.
• The Perspektivy kvality magazine (translates as "Perspectives of quality") publishes Zdenko Staníček's series of expert articles on how to define the scope of projects and programmes titled Project and programme management driven by the scope.

2016
• January brings, after much preparation, the implementation of a new strategy which focuses on supporting change management and change implementation in companies. "Light of change" and "We guide you through change" become our slogan and mission respectively.
• In April, Dita Maloňová joins our team as coordinator of Training Centre in Prague and digital marketing specialist.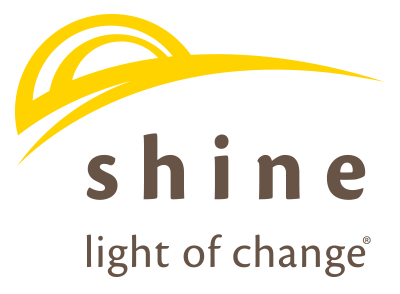 • In May, SHINE launches a whole new brand CO-PILOT aimed at medium-size and small businesses. This new brand helps companies stabilize and Stanislav Zabadal, Josef Hajkr, and Jiří Plamínek become its frontmen.
• The first half of the year sees major innovation of key project management programmes to better represent our unique SHINE school of project management.
In October, two individual divisions transform into partner companies within the SHINE GROUP:
· Project management and change management - SHINE Consulting s.r.o.
· Managerial and personal development - SHINE Leadership s.r.o.
We continue to dominate as market leader, drawing on a unique marriage of Project culture & Managerial and personal development.

2017
Starting in January, SHINE Consulting takes on to improve its services by:
• Putting emphasis on personal well-being.
• Expanding and drawing on the use of digital communication – segmented content and Video marketing.
• Developing strategic partnerships.

2018
• The beginning of January 2018 brings the launch of a specialized mini-website www.jaknazmenu.cz. This site, focused on featuring professional content (articles and videos) made by SHINE Consulting team, lends a helping hand in coping with these turbulent times and achieving personal well-being.
• SHINE systematically encourages and supports companies faced with the challenges of digitalization and Industry 4.0.
• Innovative management expands our portfolio of services and products on offer.
• Two valuable assets boasting long-term experience with innovation and project management under their belts (Michal Knotek a Dobroslav Rak) join the SHINE team.
• Managerial and personal development programmes are run and cultivated under an individual brand of Shine Leadership.


• We take on to encourage and support our clients striving for an environment of collaboration and fair rewarding. To this end, SHINE introduces MOTIV-ACE (Motivational Ace).
• Throughout the year, SHINE develops its unique cloud solution which makes credit-based self-evaluation easier. We close the year by pilot-testing this solution internally.

2019
• January 2019 has SHINE Consulting strengthening its focus on the management of projects, changes, and innovations. The new website bears testimony to this transition.
• SHINE Consulting lends full attention to developing the area of agile cooperation (MOTIV-ACE, agile leadership, innovation management, supporting digitalization projects, Micro-eLearning).
• We begin to demonstrate and offer full-fledged assistance and guidance in creating a fair environment through MOTIV-ACE, including full software support.

2020
• An outstanding year of FAST INNOVATION. The panic surrounding the coronavirus crisis accelerates digitalization and makes our products and services available online on an unprecedented scale and scope.
• The period from March to June marks a significant change of our business model (the training centre in Prague-Dejvice closes and we begin to use the training centre of Shine Leadership – part of Shine Group – at Hradčanská street).
• SHINE pursues major innovation of its products and its tried and tested SHINE Project Management Academy® becomes available both in hybrid and online form. As part of our partnership, we run services using the technology of the DIGISKILLS.CZ portal.
• Two series of Microlearning videos of our own making are produced and the concept of Project thinking is accentuated.
• SHINE makes headway with its innovative management programme and MOTIV-ACE.
• We extend our open-courses offer to include Brno (besides Prague).
• We round up 1000hrs of online workshops and training sessions in the period from May to December 2020.
2021
• In the first half of the year, we developed and tested in practice a completely new innovative form of our open and custom courses "Microschool 5.0".
• We have been very active in online publishing on LinkedIn.
• We have entered the international market for the GeniusU.com platform
• By the end of 2021, we crossed the 5,000-hour mark for online training and workshops.
2022
• In the first half of the year, our online solutions were further upgraded and the interest in open online programmes is more than doubled compared to 2021.
• We also launched a LinkedIn newsletter and produced a 5-part podcast series on digital project management
• In the second half of the year we built our solution on our concept of Project Management 5.0 - CAPABILITIES, ATTITUDES, CHARACTERS
• All our products have built-in Wealth/Talent Dynamics typology. We provide these tests both in Czech and English. Here is a free sample test.
• We have a suite of self-assessment tests to assess the competencies of individuals, teams and the entire organization to manage projects.